In 1973, Stan Lee and the Marvel Comics Group fired a shot across the bow of publisher Jim Warren and his line of black and white Horror magazines, entering the field with much fanfare and aplomb by launching a quartet of comic titles (

Dracula Lives, Monsters Unleashed, Tales of the Zombie, Vampire Tales

), as well as a challenger to the institution that was

Famous Monsters of Filmland,

the House of Ideas'

Monsters of the Movies

. Within two years, they were all canceled due to poor sales, and Warren could exult in his unassailed status as an industry leader. But lost in the shuffle was one periodical that constituted a grand experiment on Marvel's part; a digest of horror and fantasy fiction, one that would interest followers of the Marvel Universe, and yet remain separate and distinct from the world of Dracula, Man-Thing, Morbius and Simon Garth, the Zombie.

The title was

The Haunt of Horror

, and in March of 1973, it could be found on newsstands in an unfamiliar place for Marvel - right next to the science fiction digests like

Analog, Galaxy,

and

The Magazine of Fantasy and Science Fiction.

It had been advertised for months in the pages of every Marvel color comic title as part of Stan Lee's Soapbox, the promotional text page that made Marvel readers feel as though they were part of one of the coolest clubs in the world. Before

HoH

was launched, the company had spent the last five years adapting classic tales of Horror and SF in such titles as

Tower of Shadows, Chamber of Chills, Supernatural Thrillers

and

Worlds Unknown.

(Much of this increased activity was the result of the Comics Code loosening its restrictions on what was permitted regarding stories of the supernatural.) Marvel readers were familiar with the writers and artists of the Bullpen, but soon became just as aware of such authors as Lovecraft, Howard, Bloch, Sturgeon and Derleth. What EC Comics had done in the 1950s for Ray Bradbury, Marvel did for a host of writers, with many contemporary names like Harlan Ellison and Ron Goulart becoming friends with various Bullpenners.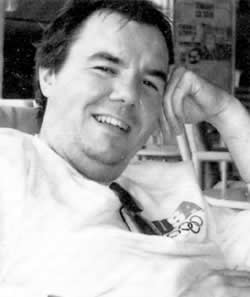 To serve as editor for the title, Lee selected Gerry Conway, who had started his professional comics career for DC writing stories for their Horror titles (

House of Secrets, House of Mystery

) when he was only 16. Within a year he was also contributing to Marvel's
Chamber of Darkness
and

Tower of Shadows

, but by 1971 he had transitioned over to the superhero titles, eventually accepting stints as the scribe for

Daredevil, The Incredible Hulk, Fantastic Four

and, most famously,

The Amazing Spider-Man

; when the first issue of

HoH

reached the stands, Conway was mere weeks away from rocking the Marvel Universe with the still-controversial death of Peter Parker's then-girlfriend, Gwen Stacy. But for the purpose of this new project, Conway's primary credential may have been that he was a published author, as Ace Science Fiction had released his 1971 novel

The Midnight Dancers

. (He would later sell DAW Science Fiction his novel

Mindship

for a 1974 release.)

Marvel attempted a blend of established writers alongside neophytes, as well as some names familiar to comic readers. In addition to familiar names like Ellison and Howard, the first issue included a tale by noted fantasist R.A. Lafferty (whose borderline surrealism makes him incapable of easy categorization), an early effort from Horror master Ramsey Campbell, a piece from DC competitor and

Batman

scribe Dennis O'Neil, as well as some of the first published fiction from A.A. Attanasio and David R. Bunch. There's also "The First Step" by George Alec Effinger (writing under the pseudonym John K. Diomede), the initial story in what was clearly meant to be a series following the exploits of Dr. Warm, an investigator of the supernatural, and written in the style of 1930s-era

Weird Tales

.

But dominating the first and second issues of

HoH

was the reprinting of Fritz Leiber's 1953 novel

Conjure Wife

(also the inspiration for the 1962 movie

Burn, Witch, Burn

aka

Night of the Eagle

). The Bullpen had great respect for the works of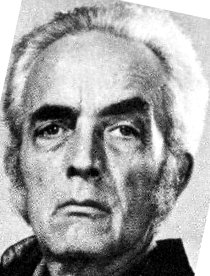 Leiber, with letters pages often making note of the company's long-held desire to adapt his sword & sorcery stories of Fafhrd and The Grey Mouser to the printed page. (DC scored the rights, unfortunately, and the series

Swords of Sorcery

- written ironically by O'Neil - was canceled after only five issues.) Lieber's story of a college professor whose career may be receiving aid from the efforts of his spell-casting better half served as a touchstone for the new digest. Conway writes in the debut issue's editorial...



Perhaps the best way to illustrate our intentions is to point to the serial featured in this issue, Fritz Leiber's

Conjure Wife

. We wanted to lead off our first issue with a story that would clearly indicate our tastes, a story that we considered the ideal - and we could think of no better book than Leiber's. It contains all that we think a novel of horror and the supernatural should contain: mystery, excitement, suspense, believable characters in an all-too-believable situation. This is our ideal.



The issue was supplemented with art from the Bullpen's finest talent, with moody contributions from Gene Colan (

Tomb of Dracula

), Frank Brunner (

Dr. Strange

), Mike Ploog (

Werewolf by Night

), as well as early work from Walter Simonson, later to do a highly-regarded stint on

The Mighty Thor

. Baird Seales contributed a book review column ("Boo Kreview"), and would later do the same for

Asimov's SF Magazine.

The debut was packaged in a beautiful cover from Gray Morrow, and was released to the world in March 1973. Though sold as a bi-monthly, the debut bore a June 1973 date, a bit of publishing legerdemain that ensured the title would remain on the racks for three months to give readers time to discover it.


Unfortunately, the greatest discovery was made by Conway and the company, as they picked up the debut and found that Harlan Ellison's story "Neon" had been printed with the final pages reversed! The notoriously cantankerous Ellison sent a typically puckish letter that was equal parts good humor and pique, and Conway made amends by re-publishing the story in the second issue, pages in the correct order, and sporting a stunning illustration from legendary artist Kelly Freas. However, many observers - myself included - believed that the story was actually improved with the error. It was later to be collected in Ellison's landmark

Deathbird Stories

.


Three months later came the second issue, with Freas gracing the cover with a va-va-voom approach that surely had to goose sales - as well as create some negotiations for young fans who had to ask parents for shekels to buy something that was conspicuously not the next issue of The Invincible Iron Man. O'Neil returned with the cover story, as well as stories from Anne McCaffrey, Ron Goulart, Arthur Byron Cover, Howard Waldrop (one of the award-winning author's first sales) and another installment in the Dr. Warm series from Effinger.

But then something happened. Before the official sales figures could come in from the first two issues, Marvel relied on anecdotal evidence that indicated the digests were sitting on the racks, unnoticed and unsold. A third issue was awaiting publication, and was being pre-sold in the company's other b&w titles (along with a striking Hellhound cover that would have surely garnered interest), but the powers-that-be threw in the towel, and it never saw publication. Bullpenners who remember the project recall that the eventual sales figures were not that dire, and

HoH

had a foundation that could have been built upon, especially given the resurgence of interest in all things horrific after the December success of

The Exorcist

.


About one year later, Marvel revived the title, albeit as another b&w Horror comic magazine. There are Interweb claims out there that the print stories intended for the digest magazine saw publication in this second version, but those reports are incorrect. Only "Heartstop," a story from Effinger in the new "first" issue, was clearly intended for the digest. Future issues of this version of

HoH

had text stories, but they were based on Marvel's Horror characters, and so were not meant for Conway's title. After only five issues under a merry-go-round of editors, the new

HoH

was put out of its misery. Marvel has recently revived the name as a vehicle for noted artist Richard Corben.

The history of Marvel, especially during the 70s, is littered with half-hearted attempts at producing titles to appeal to Horror fans, with only

Tomb of Dracula

among the color books to make it to a 70th issue; most other titles are allowed to fade away after no more than a dozen issues or so. So it's not out of character for the company to be skittish about a magazine that was such a leap of faith (Conway even used the word "uneasy" in his first editorial to describe Marvel's disposition about the project). Copies of these two issues can be had for not unreasonable prices on eBay and other sources. Horror fans are advised to check them out, and wonder what might have been had Marvel shown a fraction of the bravery exhibited by their superheroes, and given

The Haunt of Horror

support that matched the enthusiasm of its True Believers in the Bullpen.